Animal Physiotherapy
Melbourne Animal Physiotherapy has been providing animal physiotherapy and hydrotherapy to small animals since 2007. We are associated with Advanced Vetcare, who is highly regarded as a specialist 24hours referral clinic in Melbourne's Inner West, allowing expert liaison at our fingertips. We work closely with the hydrotherapy nurses to determine the best form of therapy and rehabilitation to suit your pet's needs.
Animal Physiotherapy is similar to human physiotherapy. We undertake a thorough subjective assessment, gaining as much history as possible relating to the current injury and the pet's usual lifestyle. We then will observe the pet performing some normal activities that are appropriate for its condition. From here we can determine the goals of treatment and devise the best treatment plan to help steer your pet to its best recovery possible.
Treatments may include:
Massage therapy
Joint mobilisation
Muscle and joint stretching
Muscle strengthening and conditioning
Trigger point therapy
Dry needling
Proprioceptive and balance re-training
Hydrotheraoy, under the guidance of Advanced Vetcare Nurses
Advice regarding rehabilitation products
Home Exercise Prescription
Diet, supplement and weight loss advice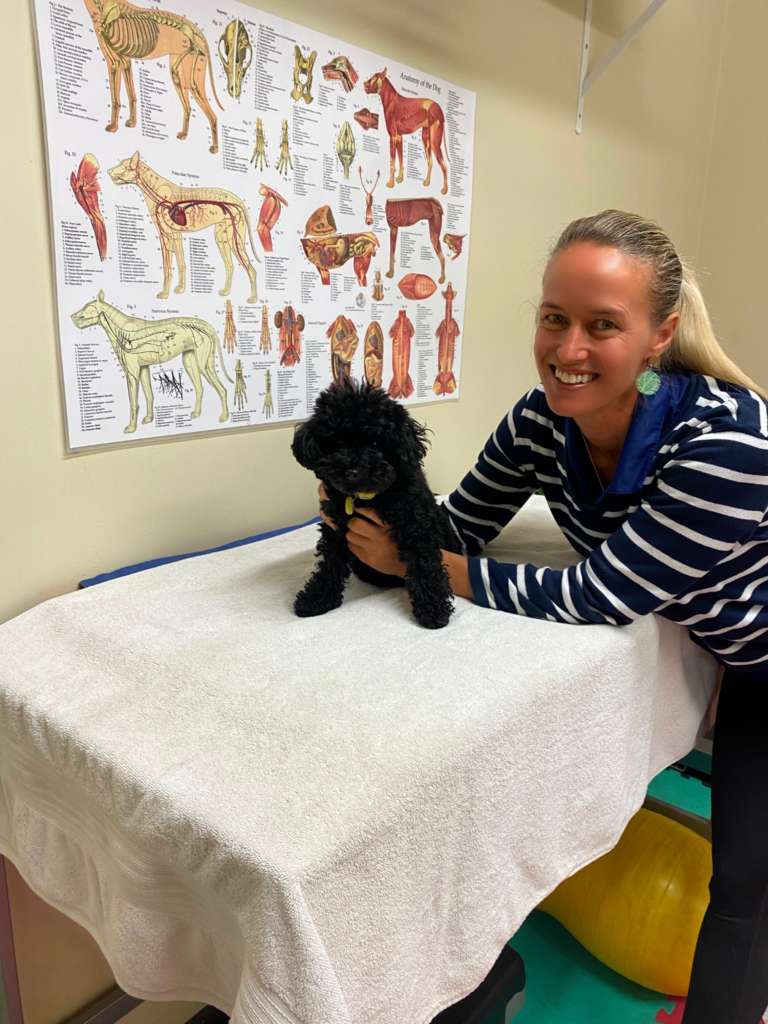 When
Should Animal Physiotherapy commence
Ideally, animal physiotherapy will commence as soon as possible, even while in a period of confined rest or with sutures still in place. Muscle atrophy and joint stiffness are a big concern following injuries, and the sooner we can set you up with the correct home exercise plan, the less chance of long-term problems. Our physiotherapists are experts in providing the level of treatment required for the injury timeline, meaning gentle techniques will be adopted during the early stages as appropriate. If unsure, please give our clinic a call or email to determine if your pet can commence therapy.
Vet referral?
It is not required to have a vet referral to see an animal physiotherapist, however we do appreciate one. It's important your pet has a correct diagnosis, and all medical, investigative and/or surgical procedures are carried out to achieve the best recovery. We will liaise regularly with your vet to keep them updated on your pet's rehabilitation and ensure their medical requirements are being met also. Your vet can simply email through the pet's history prior to their appointment if they prefer.